Meet the Team - Dallas, Plano & Fort Worth, TX
Learn More About Who We Are
Each member of our team is ready to help fulfill your needs. Here are a few of the Platinum Painting professionals:
The IdeaGuys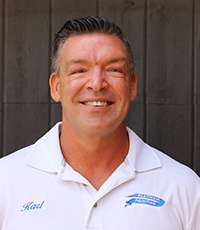 Karl Pickens, CEO/Owner
Karl is a born and bred Texan who has excelled in the customer service industry for over 20 years. He resides in Keller with his lovely wife Marjorie and their 2 beautiful daughters. Karl's passion for excellent service, his focus on providing his customers with the best product possible, and his attention to detail makes him perfect to lead the Platinum Painting team.
---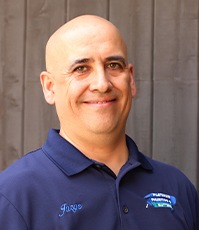 Jorge Holguin, Chief of Operations
Jorge began with Platinum Painting as the Project Coordinator, and after a well-deserved promotion, now serves as our Chief of Operations. His commitment to providing our customers with the highest quality of service and his support for every member of the Platinum Painting team makes him a vital asset to the success and performance of the company. Jorge strives to hold everything together to help the operations of Platinum Painting run smoothly. He is very detail-oriented and ensures the high standards of Platinum Painting are always delivered to our customers. Jorge walks the houses from start to finish so that he can address any concerns to deliver a beautiful paint experience. He looks forward to helping you meet your dreams during your home renovation.
---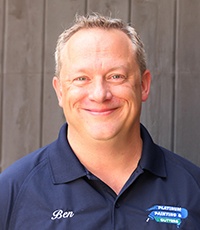 Ben Rosenthal, Director of Sales
Ben has resided in north Texas for over ten years, and he serves as the Central and South Regional Manager of Platinum Painting. He has extensive experience with home furnishing and painting and uses this skill to help customers improve their home. When Ben was asked what he likes the best about serving customers, he answered, "I am very proud to work for Platinum Painting, as this truly is a company that strives to exceed our customers' expectations. At the end of the day, I know that we have made people happy, and that is what it is all about." Outside of his work, Ben enjoys traveling with his family and cheering for his children at their sporting events.
---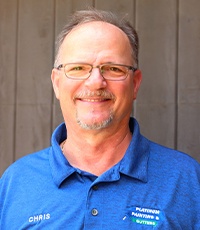 Chris Adkins, South Regional Manager
Chris has a well-rounded professional background of over 30 years in engineering, residential and commercial building management, and remodeling. Chris takes advantage of every opportunity to serve and help each Platinum Painting customer. He does his best to ensure that they achieve the highest quality results. Chris has been a resident of Arlington for over 25 years, and you can find him on the many golf ranges of the DFW area.
---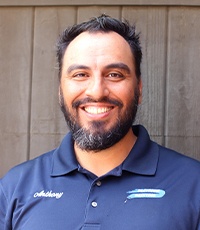 Anthony Gomez, North Regional Manager
Anthony brings over 10 years of customer service to his role as the Denton County Regional Manager. He is very hands-on, and his outstanding work ethic allows him to follow his project until the satisfaction-filled end. This family man resides in Denton County with his lovely wife and two beautiful children.
---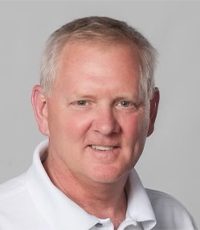 Eddie McDaniel, Collin County Manager
Eddie brings decades of experience in home remodeling and construction to the team, and uses it to help his customers with their painting projects. Eddie prides himself on being a good listener, and strives to make each Platinum Painting project an enjoyable experience. He is a dedicated husband, father, and grandfather. He and his wife of over 30 years, Miriam, are active leaders in their church and other volunteer organizations. Eddie looks forward to meeting and exceeding all of our customers' expectations.
---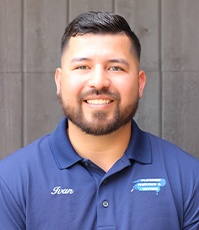 Ivan Gonzales, Central/South Manager
Ivan works as a project coordinator for Platinum Painting. He ensures the customer fully understands everything during the process of making their vision a reality. He has hands-on experience in the painting profession, which gives him an eye for fine detail. He has worked in the customer service industry since he graduated with honors in 2012. "Here at Platinum Painting, professionalism and customer satisfaction is key." When he is not working, you can either find Ivan at a local soccer complex or fishing at the lake.
---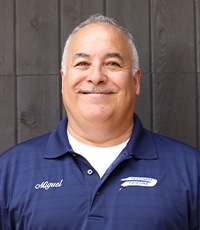 Miguel Holguin, West Fort Worth Manager
Miguel has mastered the art of adding a warm personal touch to all his clients interactions. With more than 30 years of experience in the sales industry, Miguel has a wide range of experience in residential home remodeling, customer service, and painting. He prides himself on making sure every job is done with the utmost quality and excels at exceeding client expectations. Outside of work, Miguel enjoys spending time with family and watching his favorite sports teams.
---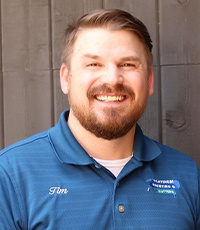 Tim Ellet, Area Manager
After leaving the military in 2009, Tim started a career in the painting industry. During his career, he worked his way up from a crew member to a project coordinator. He has gained skills and know-how to ensure projects are managed with proper detail and service. Outside of work, you will find Tim serving at his church or working on an old project car.
---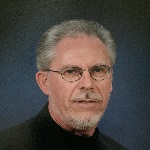 Rod Bohl, Area Manager
Rod comes from a diversified background of management and sales. He has been in the residential painting industry for over 27 years. He is committed to giving his customers an excellent painting experience. Rod lives in Carrollton with his beautiful wife Mary. When Rod is not working he enjoys writing, spending time with the grandchildren, and collecting 1950's music.
---

Daniel Ugarte, Area Manager
Daniel is a lifelong resident of Fort Worth. Prior to working with Platinum Painting and Gutters, he worked for his family's HVAC company. He had various responsibilities, including customer service. He enjoys playing and watching all sports, especially the San Antonio Spurs. Above all, he loves spending time with his family and his two nieces.
---

Raul Barraza, Area Manager
Raul is a unique asset to our team as he brings 4+ years of experience working behind the counter at Sherwin Williams. To quote Raul, "I wear Platinum Painting's colors with pride. This is my home. I believe in what we do. Why am I so proud? Because this company is based on one core virtue: INTEGRITY." Raul is also an accomplished singer and accordion player.
---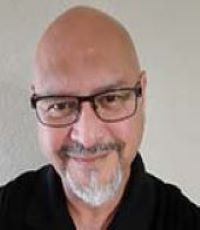 Vince Concepcion, Area Manager
Vince has been a resident of Texas for over 20 years. He brings with him over 30 years of customer service and contracting work experience. He does his best to have a happy customer and is willing to go that extra mile. When Vince is not at work, he loves spending time with his lovely wife.
---

Cristian Barraza, Area Assistant
---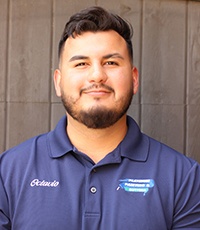 Octavio Gonzalez, Area Assistant
---
Customer Care Department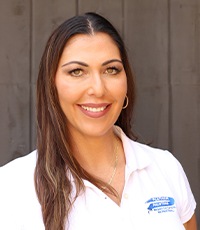 Marjorie Pickens, Founder
Marjorie was born in California and moved to Texas with her family at 18-years-old. She worked full time to put herself through school and became a proud graduate from the University of North Texas with a major in Business Marketing. She has over 15 years experience in customer service and 10 years in sales. Marjorie met Karl at work and they made up a 'story' that they were dating to get him to move. Well, the 'story' became a reality shortly afterward, and the rest is history. They have 2 beautiful young girls, and between working and being mommy, Marjorie loves traveling, being a volunteer at her girls' school, and spending time with friends and family.
---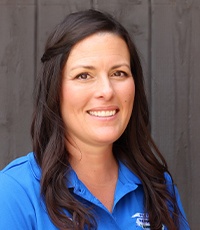 Pamela Rosenthal, Customer Care Manager
Pamela works as a Customer Care & Office Manager for Platinum Painting. She strives to insure that your first point of contact with the company is a great one, and most importantly, sets the foundation to a wonderful relationship. What she loves most about Platinum Painting is the family-like atmosphere, which in her opinion is hard to find in a company. Outside of work, Pamela enjoys traveling and spending time with her husband and three children
---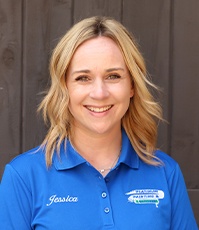 Jessica Earnheart, Customer Care Specialist
Jessica was born in Rapid City, South Dakota and moved to Texas when she was 3-years-old. She currently resides in Haslet with her husband, 3 daughters and 2 fur babies. Jessica has been in customer service for 13 years and with Platinum Painting since February of 2015. She enjoys traveling when she can and cheering on her girls at dance competitions.
---

Melissa Holguin, Administrative Coordinator
Born and raised in the DFW Metroplex, Melissa has nearly two decades of experience working in human resources. She also has an extensive administrative background in a multitude of industries including manufacturing, city government, and recruiting. Melissa holds a bachelor's degree in administration from Texas Wesleyan University. Outside the office, you'll find Melissa spending time with family and friends and entertaining her two energetic pups.
---
More to Explore
What Sets Us Apart Before/After Gallery Interior Repainting Exterior Repainting Read Our Reviews Before We Begin Get a Free Quote