Wallpaper Removal – Dallas, Fort Worth, TX
No Wallpaper, No Damage
Although wallpaper can be used to add variety to a space, most of the time, the style quickly becomes outdated. Also, wear and tear on the paper can make the room look less appealing over time. Our team can take the wallpaper down for you, giving your walls a fresh, new start.
What to Consider When Removing Wallpaper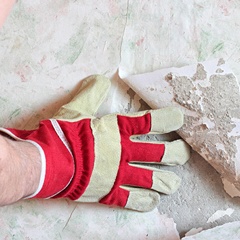 At first glance, removing wallpaper may seem like an easy DIY project. However, it can actually be a delicate process that can lead to damage to the wall if done incorrectly. Before starting, our professional team considers three key things:
The Kind of Paper: While some types of wallpaper have a vinyl coating, others are fabric. Our removal technique will vary depending on which one yours is.
The Timeframe: Different materials age in various ways, so it is important to know how long the wallpaper has been in place.
Your Wall: Was the wall properly primed before the wallpaper was applied? If not, it will likely require extensive TLC.
Regardless of your wallpaper circumstances, we have the steamers, solvents, and professional tools to successfully remove it in a timely manner.
The Benefits of Wallpaper Removal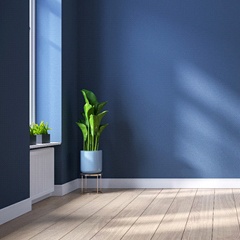 As wallpaper ages, it can develop bubbles, peel away from the wall, or yellow, making your home feel outdated or run down. Plus, you can simply get fed up looking at a pattern you like anymore. Do you want to change the look and feel of a room that has wallpaper? In general, the easiest and best solution is to remove the wallpaper and start over, and we can help make this process go more smoothly for you.
The Steps of Wallpaper Removal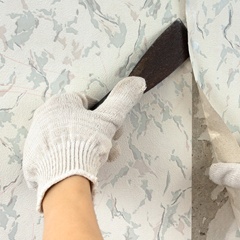 Prep: First, we apply a non-toxic solution to the wallpaper that makes removal easier.
Removal: We steadily and methodically use specialized tools to remove the wallpaper. After all, we want to avoid damaging the wall or create a mess with little bits of paper.
Cleanup: Then, we wash the walls to clean off leftover adhesive and fix small imperfections on the surface. Finally, we'll sand everything for a nice, uniform finish. At that point, we can either paint the walls for you or have you inspect our work before we leave.