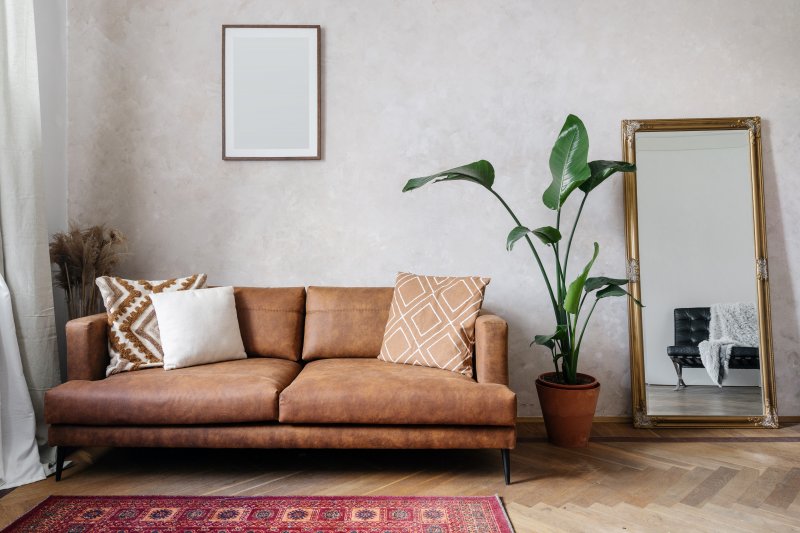 The end of the year is near! Are you already brainstorming ways to transform your home in 2023? Believe it or not, one of the easiest ways to revamp your space is by trying out a new interior trend or paint color. In the coming year, it's projected that you will see many new shades in several homes. Read on to learn which color palettes are likely to be "it" in the new year!
Biome Palette
Containing natural tones along with darker ones, the Biome palette represents a renewed interest in the restorative nature of the outdoors. Here are some colors you can expect to see:
Urban Bronze – This beautiful brown color is inspired by the shades of the 70s, working well with darker cabinet colors and metallic shades of sinks, silverware, and kitchen appliances. It was voted color of the year for 2021!
Evergreen Fog – A soft gray-green color that was voted 2022's color of the year. It's one of the many shades among the nature- and wellness-minded hues currently surging in popularity.
Mount Etna – If you want a rich blue-green color that plays well with light or blonde wood-toned cabinets, this is the one to consider!
Lore Palette
The Lore palette is unique because it reflects a reverence for artisanal tradition. It includes beautiful colors, such as:
Toile Red – This ruby red color looks stunning in almost any room! It'll give your home a fiery and passionate appearance.
Wallflower – A mauvy color that is almost amethyst-like, this shade exudes notions of joy and optimism.
Blue Peacock – This deep turquoisey color is incredibly eye-catching, adding color and life to almost any room.
Serape – A golden shade that can make quite the impression on your home, adding balance to a room while providing more than what meets the eye.
Nexus Palette
Do you want a selection of colors that will evoke the warm tones of a canyon sunset? With the Nexus palette, you can find stunning shades like:
Lei Flower – A beautiful soft, peachy color that will add life and vibrance to any home.
Malted Milk – This light color offers hushed elegance. It's a neutral peachy orange that has a brown undertone!
Kestrel White – This bright warm white contains a subtle pink undertone, making your home feel snug and cozy.
Origin Palette
Let your imagination run wild with the Origin palette! Here are a few colors it contains:
Indigo – A rich worldly blue color that offers an elevated twist on the primary color.
Peppery – If you want a beautiful orange color that isn't overly vibrant, this one will reenergize your home without being too over the top.
Kale Green – This gorgeous green shade plays well with trendy design elements, such as rounded silhouettes, stone-slab tables, and sculptural armchairs.
About Platinum Painting
Our team at Platinum Painting is ready to provide homeowners with exceptional painting services. We use high-quality products and time-tested techniques to ensure you get the results you deserve. If you have any questions about your color choice, don't hesitate to reach out. You can get a free estimate via our website or call our office today.