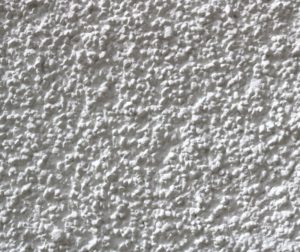 Some home renovations add value to your property's value, while others make very little difference. When you look around your home you notice several projects you could undertake. However, one update that you absolutely should do is popcorn ceiling removal! If you have this texture in your home, it can distract from all its beautiful features. In this post, you'll learn four reasons why you should take care of this update sooner rather than later.
Buyers don't like popcorn ceilings.
Maybe your kids have all grown up and moved away, or perhaps you're getting older and don't want to maintain as much space. Or maybe you need more space for your growing family. Whatever the reason, if you're looking to sell your home, you have think about what buyers generally will and won't like. Even if your house is in an excellent location, if it has popcorn ceilings, you may have trouble getting the kind of offer you want. In fact, you may struggle to get interested buyers through the door.
A popcorn ceiling ages your home.
In the middle of the last century, the popcorn texture was a popular feature on walls and ceilings, but it has since fallen out of style. Any home that still has that feature is automatically associated with that time, which means that potential buyers will know how old your house is at a glance. And, unfortunately, popcorn ceilings do not fit the charming vintage style that can add unique character to your home. All homebuyers will see is that the home requires work to modernize it.
That's exactly why you need to have this texture removed and replaced with a sleeker finish. Our experts at Platinum Painting stay on top of design trends and know how to bring your home into the 21st century.
Popcorn texture collects dust.
With surfaces that stick out, popcorn ceilings are the perfect spots for dust and grime to accumulate. This is particularly true around the ceiling fan, and this kind of environment can make your home less hospitable for those with asthma, allergies, and other respiratory issues. Plus, with plenty of other chores to do at home, you shouldn't have to dust your walls or ceiling as well! Our team at Platinum Painting can get rid of this source of frustration and make your home more hygienic for your family and your guests.
Removing popcorn texture doesn't have to be difficult.
Perhaps the thought of addressing your popcorn ceilings gives you a spike in your blood pressure. After all, who wants to spend their weekends off work scraping the hard texture off? You don't have to DIY this time-consuming process. In fact, when you turn to Platinum Painting, you don't have to lift a finger. We'll handle the entire process quickly with our experienced team, use our specialized tools, retexture the walls, and even take care of the clean up afterward.
Although you likely didn't choose to have the popcorn ceilings put in your house in the first place, you can choose to have them removed for a more updated look. Believe us, you and your home's next owners will appreciate it!
About Platinum Painting
Since 2008, Platinum Painting has proudly served homeowners throughout North Texas and helped with popcorn ceiling removal. If you would like to have a free estimate for this service, you can contact us by calling or clicking here.