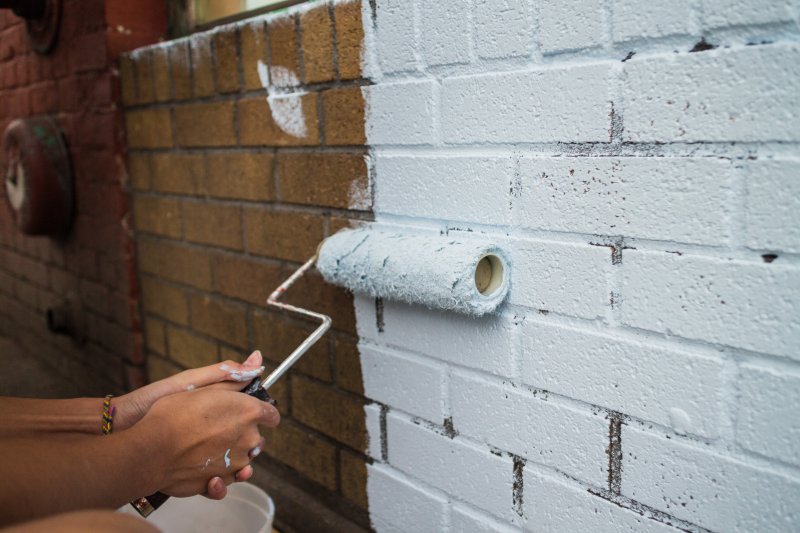 The time has come – you're finally about to paint the brick on the outside of your home! In recent years, brick painting has become an incredibly popular decorating trend. By jumping on the bandwagon, you can turn your home into one that stands out and makes a bold statement. Of course, there are some things you should know before picking up a paintbrush. Read on to learn what the best type of paint is for brick painting and how to properly apply it!
Best Type of Paint for Exterior Brick
A fresh coat of paint can alleviate the impression of heaviness that a brick wall can impart. However, painting brick isn't exactly like painting other surfaces. You need to use a specific type of paint to get the best results, such as:
Elastodynamic Paint
Most homeowners with experience in brick painting prefer to use elastodynamic paint. It's specifically designed for painting bricks as they have a high level of elasticity. Because of that, this type of paint is excellent for filling cracks in brick walls! It can prevent further cracks and performs well in all weather conditions, including high humidity.
Acrylic Latex Exterior Paint
Can't find elastodynamic paint? Use acrylic latex paint exterior paint instead! Some homeowners will even go as far as to say this type of paint is a better choice for brick painting. That's mainly because it's designed to stand up against mildew and grease. In addition, it's able to quickly evaporate any moisture that the brick absorbs.
How to Properly Apply Paint on Exterior Brick
For the best results, you need to use the right products and follow a proper application technique. Here's a step-by-step of what the brick painting process should look like:
Power Wash: Your exterior brick likely needs a thorough cleaning. Before painting, you need to remove the years of dirt and grime on the surface to ensure the paint sticks properly to the brick. You can use a power washer to clean out all the nooks and crannies.
Fill and Caulk: Check your exterior brick for cracks, holes, or leaks. These weakened areas need to be filled to prevent moisture from seeping through and damaging your home. Use caulk to seal off these access points, then you can proceed to paint the brick.
Prime and Paint: Brick is porous and rough, which is why you need to prime it before painting. Make sure you paint from all angles to achieve full coverage.
Exterior brick painting can feel overwhelming, but it doesn't have to be! With the help of your local professional painting crew, you can get the results you want without the stress.
About Platinum Painting
At Platinum Painting, we want your home to be one you're proud to show off to your friends, family, and neighbors. From interior painting to exterior brick painting, we're prepared to get any job done for you. Our team will use high-quality products and time-tested techniques to ensure you receive long-lasting results! For an estimate, visit our website or call our office today.