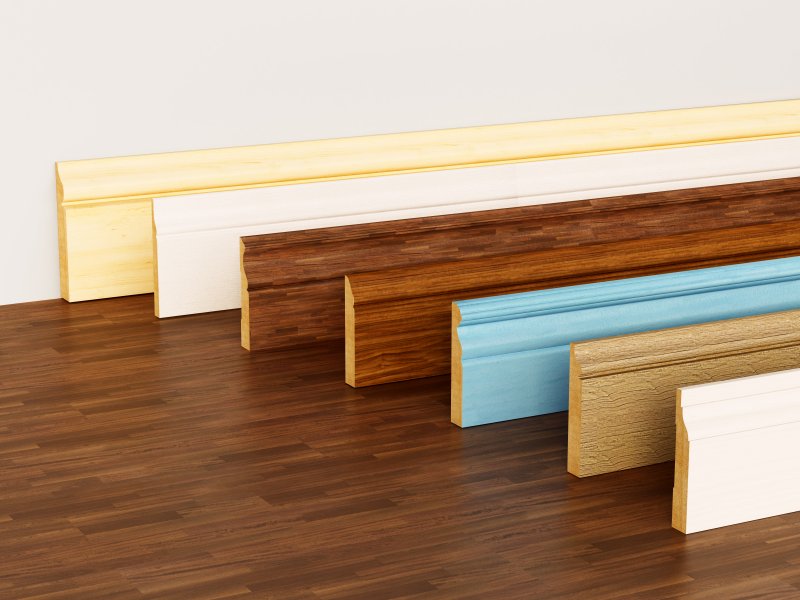 Many people like the clean, crisp look of white walls. But what if you want to go against the grain and add a unique element to make your home stand out? Well, you can still keep the classic white color on your walls and give your space some personality by painting the interior trim a color other than white. Although they're small accents in a room, they can introduce some contrast without making an overwhelming statement. Read on to learn why you should choose a non-white color and which options to consider!
Why You Should Choose a Color Other Than White
White walls are always in style – and it'll likely be that way until the end of time. However, like many things, too much can be a bad idea. If there's too much white in your room, it can make the area look a bit boring. Luckily, you can add some personality by selecting a different color for the trim. It can help create a truly unique and beautiful look that will attract just the right kind of attention!
Which Colors Should You Consider?
The best part about having white walls (or any other neutral color) is that they can complement virtually anything! Basically, you can choose any color for your trim and it'll still look good. Some popular choices among homeowners are:
Creamy off-white
Gray, greige, or another color with gray tones
Black
Navy blue or any other shade of blue
If your walls are beige, yellow, or green, consider choosing a dark brown color for the trim. It'll create a beautiful contrast!
Don't Forget to Think About Paint Sheen
Aside from color, the trim can also be a different sheen from the walls. Since baseboards, door frames, window trim, and other surfaces collect dust more quickly than walls, they need to be easy to clean. That said, it's best to choose semi-gloss or gloss paints. They have the added benefit of making your trim look shiny and polished!
Don't be afraid to think outside of the box – get creative! Painting your interior trim is a great opportunity to experiment with different colors. It can make your home look special, unique, and aesthetically pleasing.
About Platinum Painting
At Platinum Painting, we believe your home should accurately reflect your personality and preferences. If you want to repaint any part of your house, don't hesitate to give us a call. We're more than happy to do the hard work for you! For an estimate, visit our website or give our team a call today.