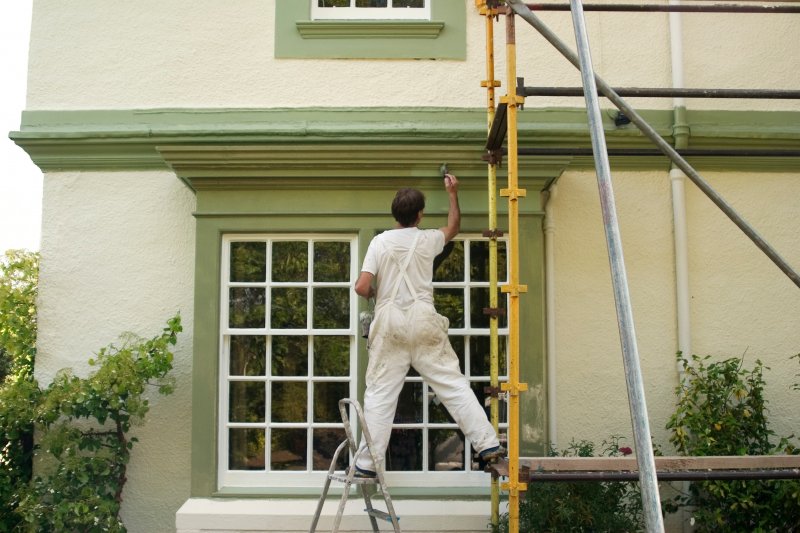 With the new year right around the corner, you may be interested in adding a fresh coat of exterior paint to your home to improve the look of your property. However, that may not be as easy as you think if you live in a neighborhood with a community homeowner's association. You'll have to get the HOA board's approval before starting your project, which can be a difficult process. That said, here are a few tips on painting your home while remaining HOA compliant.
Why Is Compliance Important?
It's incredibly important to get HOA approval before starting an exterior painting project. Otherwise, being non-compliant will make them unhappy and cause them to issue you a fine. In some cases, an HOA may even take it a step further and charge heftier fines if changes aren't made after being approached the first time.
Luckily, you can easily avoid all this hassle by correctly appealing to the HOA. Sometimes it's as simple as filling out a form and supplying the HOA with an exact color swatch matching the hue. While it can take weeks for you to get an official answer, following this process is a surefire way to avoid a fine and unnecessary stress.
Tips for HOA-Compliant Exterior Painting
Before you pick up a paintbrush, you want to make sure that you remain HOA compliant when exterior painting. Here are some tips to keep in mind:
Find the Restrictions – The first thing you should do is look up your HOA's restrictions on home exterior paint colors. Usually, they don't allow you to paint with any bright, loud, or unusual colors. That's mainly because they want to maintain a consistent look throughout the neighborhood. Knowing which colors are permitted will help you avoid choosing one that won't be approved.
Look at Your Neighbors – General uniformity is desired, but duplication is not. Most HOAs won't allow you to use the exact same color scheme as one of your neighbors. If that applies to your HOA, be sure to take a look at the houses in your neighborhood and mark their color schemes off your list. You want to avoid duplicating the exact colors of any house close to yours.
Ask for Permission – You need to ask your HOA for permission to paint your home's exterior. They'll review your color choices and ensure they meet the HOA's guidelines. If you've done your research and followed the tips listed above, you should have no trouble getting the green light you need!
About Platinum Painting
Platinum Painting is prepared to help you tackle any painting project, big or small. Our team will use high-quality products and time-tested techniques to ensure you get the exceptional results you deserve! We specialize in using quality paints and stains for exterior painting, leaving your home looking as good as new. For an estimate, visit our website or call our office today.