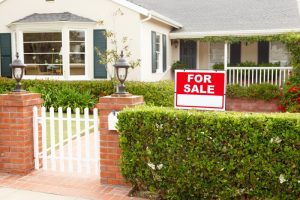 You love your house. It has served your family well over the years, but now it's time for you to move on and sell it. As your real estate agent surveys the house, they tell you that the exterior paint needs to be replaced in order to create better curb appeal, which is a major factor in attracting homebuyers.
But how can you tell whether you really need new exterior paint? Here are three obvious signs to watch out for!
Blistering or Bubbling
Are you noticing significant bumps on your exterior walls? These little pockets form when the adhesive material in the paint is not bonded to the wall anymore. Bubbling often happens if the surface is too hot when the paint is applied, preventing it from properly adhering in the first place.
If you see these bubbles, it may be time to scrape off the old coat of paint and start fresh. By applying paint correctly, you can avoid blistering and have a smooth, even finish for longer.
Peeling
When blistering isn't addressed, the bubbles can burst or crack, progressing to peeling or chipping paint. Unfortunately, paint that is chipped or peeling makes your home look older or more rundown. Before you can repaint, you'll need to remove as many chips and loose paint as possible so that the new paint can bond with the surface and not have the same problem again.
Fading or Bleaching
Your exterior walls can take a beating from the natural elements, but one of the harshest on the paint job is the sun's ultra violet rays. Over time, they can cause the color to dull or fade. If you are around it all the time, it can be difficult to tell how much paint has faded, but that's why having a professional pair of eyes comes in handy. On the other hand, with certain shades you can easily see when the color isn't as vibrant as it once was.
Although the effect is similar to that of fading or bleaching, in some cases, sunlight can actually cause a chemical reaction in the paint, creating a white powdery film on the walls. This process is called chalking. Before a new coat of paint can be applied, this chemical layer needs to be removed professionally so that the new paint can stick to the walls as it should.
If you want to get the best possible offer, you need to present your house in the best way. Having fresh paint on the outside can help attract more buyers, have more showings, and potentially get you a better offer. Take a good, hard look at your exterior paint for these telltale signs, and then fix them with new paint so that the next family can enjoy your house as much as you have.
About Platinum Painting
After more than 14 years in the residential painting business, Platinum Painting knows how to handle nearly every situation. We have the tools, training, and experience to prepare walls of all kinds for new paint, regardless of how old the existing paint is. If your house needs to be refreshed, contact Platinum Painting and get your free in-person estimate.