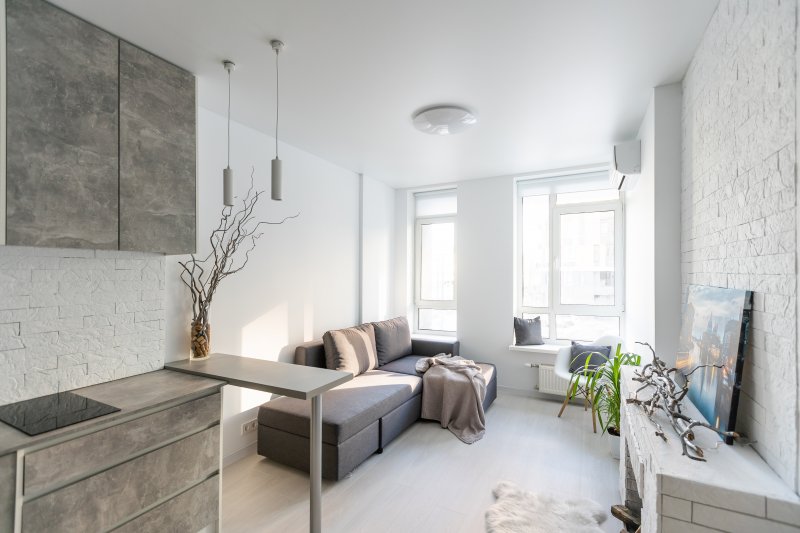 Small homes can feel cozy, charming, and Zen-like. However, that's truly only the case if the space is organized well. An intimate area can easily feel cramped, claustrophobic, and constricting. Luckily, there are many ways you can expand the look of smaller rooms and make them feel comfortable. Read on for a few tips that'll help you make the most out of these smaller areas.
Use Light Paint Colors
A fresh coat of interior paint can make a significant difference in your home. Using lighter colors for your walls can make smaller spaces feel much more open and roomier – but avoid pure white! It can look strange in small spaces, especially if dramatic shadows are cast about the room. Some great paint colors to consider are pale blue, light grey, or neutral tan.
Add a Large Mirror
Believe it or not, mirrors can effectively double the look of an intimate space. A large one that takes up most of the wall can do a great job at expanding the look of a smaller area. That said, you should consider investing in a large, wall-mounted mirror that keeps light bouncing around the room. Adding a large vanity over the bathroom sink or mounting a mirror across the windows of a small kitchen will help pour natural light into the room.
Incorporate Greenery
Houseplants are a wonderful addition to any home. They'll make the space feel more breathable and seemingly more open. By scattering a few throughout the smaller areas of your home, you can make your room look a bit bigger. If you don't have a green thumb, consider purchasing fake plants or other decorative elements to make your space feel more open.
Declutter Your Space
A cluttered room is never fun. It makes the place feel cramped, tight, and uncomfortable. That said, it's a good idea to only keep what's necessary for your home's smallest rooms. Strive for minimalism! For example, you can declutter your kitchen countertops by putting away unnecessary appliances.
Increase the Lighting
While a dark room often feels small and closed, a well-lit room can feel airy and open. For smaller areas, strategically incorporate more lighting throughout the room to brighten up any nooks and crannies. By spreading light evenly in your space, you can make it feel warm and welcoming.
Even the smallest rooms can feel cozy and inviting if done right. By following the tips outlined above, you can make the most intimate spaces feel ginormous!
About Platinum Painting
At Platinum Painting, we want you to love being in your home. Our goal is to help make all your interior design visions come to life! If you would like to expand the look of smaller rooms, we can accomplish that with an interior painting project. We'll do all the hard work for you and make sure you're completely satisfied with your results! For a free estimate, visit our website or call our office today.