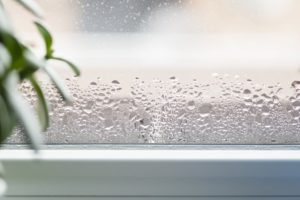 Before you paint your home, it's important to consider your environment and different variables that can impact the application. If you don't, you could end up throwing your money down the drain without getting the results you were hoping for. That's why it's important to consult a professional painting contractor that knows the ins-and-outs of the application and preparation processes. Read on to learn how humidity, temperature, and other weather variables could ruin your project.
Factoring in the Temperature
Depending on the type of paint you choose, the temperature of the environment that you're painting can either increase or reduce the drying times. Lowe temperatures cause some paints to thicken, resulting in longer drying times that can cause them to run or sag. This ultimately creates an uneven surface that may mean you'll need to complete the project all over again. In order to avoid this, it's important to allow the paint to dry under optimal conditions. If it's too cold, it could keep the paint from properly adhering to the wall. If it's too hot, you could see bumps, wrinkles, and other unappealing effects.
Humidity & Its Affect on Drying Paint
In addition to temperature, another factor of your environment that you'll need to consider is humidity. Water vapor in the air can impact the already-present solvent ratio of water-based paints, causing them to become thinner and keep it from drying properly. If you're painting a wooden surface, high humidity can cause the surface to absorb the excess moisture in the air, creating a peeling and bubbly surface as it dries. Even if you apply multiple coats of paint, the results will likely be the same.
Avoid Problems & Achieve Beautiful Results
While you're doing your project, you'll need to keep a close eye on the temperature and humidity of the environment in order to avoid these problems. If you don't, it could cause you to need to repaint and prepare the surface, which will cost you more time and money than you initially budgeted for. One of the best ways to achieve optimal results without taking on added stress is to hire a painting contractor who will do this for you. With their years of experience and ample knowledge, they'll be able to properly prepare the surface and apply the paint while avoiding bubbling, peeling, sagging, and dripping walls.
About Platinum Painting
Our team at Platinum Painting is comprised of skilled residential painting experts that you can trust to achieve amazing results. We offer a variety of services that can help bring your home into the 21st century and allow you to put your own personalized touch on your living space, such as popcorn ceiling removal, interior and exterior painting, and kitchen cabinet painting. We also come fully bonded and insured so you can sit back, relax, and enjoy the transformation. For questions or to schedule a free estimate, visit our website or call 817-380-4404.