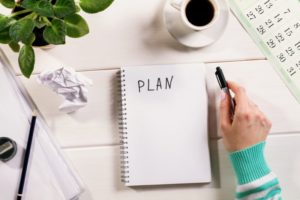 Tackling a project like painting your living room can be overwhelming, especially if you don't have a plan in place. With so many steps to take until you're able to enjoy the finished project, it's important to take your time and do everything correctly so you can enjoy professional results that you're happy with. Read on to learn about what steps you should take in order to achieve a beautiful living room transformation that doesn't disappoint.
Research Professional Painters
If you've never painted your home and want to make sure that the results turn out fantastic the first time around, it's crucial to hire professionals. Many homeowners don't realize how much is involved with the preparation and painting process of redoing a living room. When you choose a trusted local team of painters, they'll clean your walls to prevent dust and dirt showing through the new coat of paint as well as tape off all edges and place tarps on surrounding areas to prevent splattering that could permanently damage furniture and floors. They can also help offer you guidance along the way if you're having trouble deciding which color would look best in the space.
Decide On a Color & Style
It's important to plan out what you want your living room to look like, including finding any new furniture and accent pieces that you'd like to decorate it. If you're unsure, a great place to start is to make a vision board. Basically, what this means is that you look through different magazines and creative blogs to pinpoint what you want the space to look like and place your inspiration on the board. This should help you narrow down your color options and help you get a firm grasp on what's appealing to you.
Consult With The Professionals
There are countless different colors and types of paint that you can choose from that can make this process overwhelming. One of the most important factors to consider is the sheen of the paint you're going to use. Typically, more high-traffic areas like living rooms are better off having a higher sheen paint, because they're more resistant to scuffing and easier to clean. If you're unsure of what type of paint would look great while also being functional, just consult with your professional!
Keep Your Walls Looking Fresh With Routine Maintenance
After painting your living room, it makes sense that you'd want to keep your walls looking clean and fresh. Here are some tips to help make that happen:
Regularly dust your walls.
Wash your walls if they begin to look dirty.
Touch up damage that may occur over time.
With these tips as well as guidance from your professional painters, you should be able to enjoy your beautiful new living room transformation for years to come!
About Platinum Painting
At Platinum Painting, our team is comprised of local experts on residential interior and exterior painting. We come completely bonded and insured, and we even offer a satisfaction guarantee. Our goal is to help homeowners' visions become fully realized by never cutting corners and providing helpful guidance along the way, if needed. For questions or to schedule a free estimate, visit our website or call 817-380-4404.