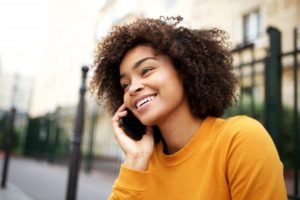 Making the decision to transform your home with a fresh coat of paint or popcorn ceiling removal is easy, it's choMaking the decision to transform your home with a fresh coat of paint or popcorn ceiling removal is easy; it's choosing the painting company that's the hardest part. Even though there are plenty of companies that claim they can paint your house, it comes down to who you can trust. Read on to learn about four qualities to look for if you're wondering how to choose a painting company.
Bonded & Insured
This is by far one of the most important criteria that you want your potential painting company to have. When they're bonded and insured, it means that they're a licensed business that has paid for insurance to cover the cost of any accidents or financial losses that happen on the work site, such as an injured worker or accidental damage to your property. You should always ask a painter to produce a copy of their certificate of insurance. If they're hesitant about providing you with one or seem offended that you asked, this is a major red flag, and you should go with somebody else.
Knowledgeable & Experienced
Choosing a painting company that is well-established in the community, knowledgeable, and experienced with residential painting is vital. You can ask them over the phone how long their company has been around and about the experience of the team of painters. Try to find a company that specializes in residential painting, so they have ample experience in transforming homes.
Price Estimates
Many painting companies now offer free price estimates. Not only is this convenient for you financially, but it will also allow you to get to know the company a little bit before you commit to having them complete the job. This way, you can build trust with the team while you're filled in on all the details, such as how many gallons of paint will be needed, how much labor will cost, and what type of paint would be best to use on the area you're looking to transform.
Guaranteed Satisfaction
It's important to choose a contractor that offers guaranteed satisfaction of homeowners. Not only is this a promise that you'll get your money's worth, but it will also provide you with the peace-of-mind that your home will look like how you've always envisioned it.
By choosing a painting company that embodies all four of these characteristics, you can achieve fabulous results that last and that you feel happy with.
About Platinum Painting
At Platinum Painting, we're masters in our specialty of residential painting. We offer a variety of services to transform homes, including interior and exterior painting, and are fully bonded and insured. Our team offers a satisfaction guarantee because we're proud of our work and know that you will be too. For questions or to schedule a free in-home estimate, visit our website or call 817-380-4404.