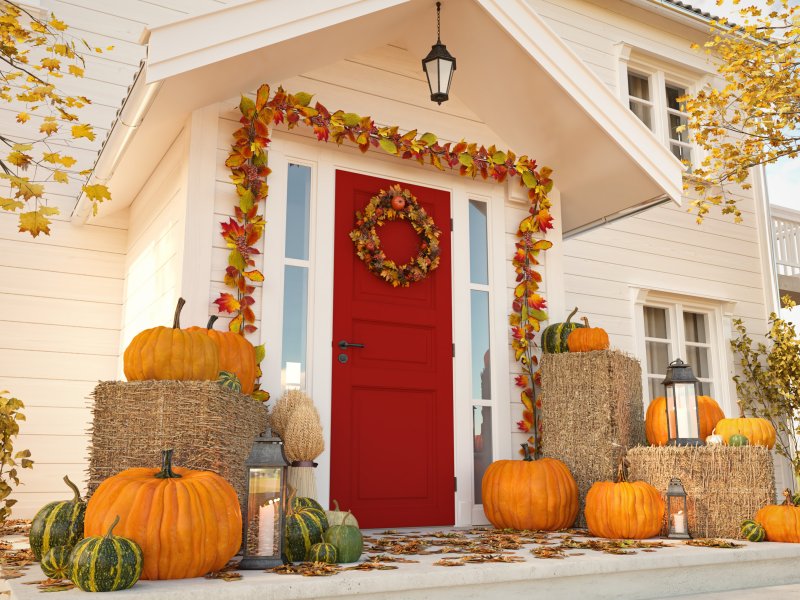 As a homeowner, you know from experience the crazy amount of decisions you have to make when it comes to improvement projects. If you want to achieve the best results possible, there are many factors you must take into consideration. For example, if you want to paint your home, you should think about the time of the year. The ideal season depends on the temperature and humidity. Believe it or not, fall is the perfect season for a paint job to get the best results. Read on to learn a few reasons why that is!
Fall Temperatures
During fall, the temperatures are mostly perfect for house painting. It's usually cool, which allows painters to easily get the job done without suffering in the heat. Plus, painting in extreme temperatures can cause the paint to dry unevenly, which isn't ideal for a beautiful result. This type of weather is also great for interior painting because you can open windows and let the breeze remove paint fumes from your home.
Moisture and Humidity
Don't forget to consider moisture when painting your home! Whether you're exterior painting or interior painting, you want the paint to dry properly and bond to the surface. That said, it should only be applied to a dry surface. Humidity can impact the application and affect the longevity of the paint. In the fall season, the humidity will dissipate, allowing the paint to dry properly.
Lower Chance of Rain
While it can rain unexpectedly year-round, you usually don't see as much rain during the fall season. As mentioned earlier, moisture makes it difficult for the paint to dry and bond, which is why rain can delay your paint project. Having your house painted during fall will make it less likely for the job to be delayed.
Prepare for the Holidays
The winter season is a busy time for everyone because they contain major holidays. Family gatherings, celebrations, and festivities are all too common during this time of the year. If you decide to paint in the early fall, you can have everything ready before the holidays take over.
Flexibility
It can be hard to schedule painters to come out to your home and paint. Lots of companies have a slow period when fall comes around, which means they're more flexible and can accommodate your scheduling needs. It's easier to get your home painted in the fall than in any other busy season.
Are you ready to transform your home with a fresh coat of paint? Consider hiring local painting professionals to get the job done during this beautiful fall season! They have the tools and experience necessary to deliver stunning results.
About Platinum Painting
At Platinum Painting, we're passionate about turning homes into comfortable, beautiful, and timeless spaces. Our experienced team is prepared to handle just about any painting project, big or small. Fall is the perfect time to paint your home, so don't hesitate to ask about our services. For an estimate, you can visit our website or call our office today.